Where the magic Begins…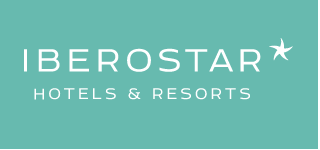 The Special Travel has partnered with Iberostar Hotels and Resorts to offer unique, luxurious, and still affordable Long-Stay Experiences in some of the most prestigious 4 and 5 high standard All-Inclusive resorts in the Caribbean.
When booking one of our long stay packages with Iberostar and The Special Travel, clients gain access to exclusive perks aimed at making the most of your winter getaway, while enjoying of a safe, and healthy environment.
All clients will have access to:
Private (exclusive) airport transfers in destination
Accommodation in 4 or 5 star resorts
Personalized check-in
Early check-in / Late check-out according to availability
Accommodation in exclusive hotel sections upon availability
Mini-fridge in room
All meals and drinks during the stay
Dedicated members of the staff to take care of any special requirements
Free WiFi access (limited to 1 hour per day for hotels in Cuba)
Computers with internet available for clients' use
Priority access for booking additional services (gym, spa, sport courts, scuba diving…)
Daily games and activities organized by the animation team (board games like bingo and cards, dance lessons, aquaform, tai-chi, yoga…)
Exclusive discounts on additional hotel services
1 laundry load per week free of charge for the hotels in Cuba
40% discounts on laundry services for hotels in Mexico and Dominican Republic (once per week)
Quick access to medical services ($) for hotels in Mexico and Dominican Republic
Complimentary Assurance Policy – TravelAtEase (applicable to hotels in Dominican Republic and Mexico)
Clients can plan their winter getaway in one of the following exclusive resorts:
Hotels in Varadero, Cuba
Iberostar Selection Bella Vista Varadero
Booking a Long-Stay Experience is the perfect option for getting the most out of the 5-star Iberostar Selection Bella Vista Varadero. The colours decorating the rooms, the interior and exterior design, and the exclusive benefits that are accessible to all clients staying a minimum of 21 nights, are living proof that there's a world for every guest. Located barely 10 metres from the sand of a world-famous beach, the complex is surrounded by a lovely and beautifully kept tropical environment.
No wonder this beautiful hotel is called Bella Costa (Spanish for "Beautiful Coast")… The sea is on both sides, one of the most famous beaches in the world is a few metres away, the heart of Varadero is very close and there is tropical vegetation everywhere. You can't go wrong when choosing Iberostar Bella Costa for an affordable winter escape.
Hotels in Cayo Guillermo and Cayo Ensenachos, Cuba
Iberostar Daiquiri (Cayo Guillermo, Cuba)
Just take a look at its location on the map. Cayo Guillermo is a small island keeping a big secret. Here you will find one of Cuba's finest beaches, next to Iberostar Daiquiri. Enjoy a very special sea, both because of its colour and underwater biodiversity that plays home to incredible species. Iberostar Daiquiri offers you every option you may need for your winter escape; relaxing pools, fitness centre, group activities, entertainment programmes, a sauna or massages. At night, the rhythms of the Caribbean and cocktails (how about a daiquiri?) will make this your special place for inspiration.
Iberostar Selection Ensenachos (Cayo Ensenachos, Cuba)
Imagine a small, practically virgin island, perfect weather, three kilometres of astonishingly beautiful beaches that leaves you speechless, the delicious aroma of wonderful food and all the time in the world to enjoy it. Now open your eyes: you have escaped the cold, and are spending the winter at Iberostar Selection Ensenachos!
Explore the facilities, specially designed for snowbirds, adults who prefer tranquility and those who seek the utmost luxury. Take advantage of special discounts at the hydrotherapy area of the spa, which, just for its location, has become famous in Cuba. Put yourself in the expert hands of a professional masseurs, while you decide what you will eat for dinner. The Italian, Japanese, Mediterranean or Cuban specialty restaurant? Or why not choose the buffet, where you can sample them all!
You can dream of Iberostar Selection Ensenachos, or you can experience it for yourself!
Hotels in Holguin, Cuba
Iberostar Selection Holguin
How about waking up and taking a stroll along the white sandy beach, choosing your favourite dish, doing a bit of sport, and then seeing a show at night?
Iberostar Selection Holguín, offers maximum quality to one of the most beautiful and calm destinations in Cuba. The hotel offers quality that you can taste in any of it's four themed restaurants—there, you'll find tropical textures, a Mediterranean diet, meat prepared to its juiciest, or the exotic flavours of Japan.
When you choose Iberostar Selection Holguin for your winter escape, you can also enjoy of all the additional perks exclusive to our long-stay guests…
Hotels in Cancun and Riviera Maya
Iberostar Tucan (Riviera Maya, Mexico)
The Iberostar Tucan resort is a true tropical paradise preserved with the utmost care, featuring an All Inclusive 5-star hotel with a design inspired by local culture. Not only is it located on one of the most stunning beaches along the Riviera Maya, but it's also the ideal starting point for visiting the best theme parks that Mexico has to offer. And of course, the hotel's setting in the Mayan heartland means that you can visit Tulum in under an hour.
Get in touch with both your inner self and with nature through a vast array of activities, healthy cuisine, modern facilities and the unforgettable SPA Sensations. No better way to spend the winter months, than escaping to Paradise.
Iberostar Selection Cancun
What comes to mind when you think "Cancun"? It means beaches that stretch for miles but are only a few steps away, a pre-Columbian era museum, contact with the local flora and fauna, discovering marine life, a spectacular golf course, and thousands of other details you can expect from a 5 stars!
Iberostar Selection Cancún meets all of these expectations and any other need you may have: fun in the night club, relaxation in the pools, sea views and a table that is always set at any of its 6 restaurants.
Coral Level at Iberostar Selection Cancun
There's something you have yet to discover in Cancún: A secluded area, a new take on an all-inclusive vacation. Geared towards adults, first-rate and exclusive, Coral Level at Iberostar Selection Cancún will take you higher than you could ever want. Brand names, premium attention to detail, and rooms where design and relaxation meet in absolute splendor; this is just the start of what awaits you.
In this private area within the Iberostar Selection Cancún, with the breathtaking views and access to the entire complex, we offer you a private area with a private pool. Just as sophisticated as you, there's always a restaurant booked for you, where you can savor flavors from all over the world while you take in the cobalt blue Caribbean.
At the forefront of excellence, Coral Level will show you that you can really live the dream; an unmatched destination for your winter getaway.
Iberostar Selection Paraiso Maya
Iberostar Selection Paraíso Maya gives you the Caribbean experience while also placing you at the heart of the Mayan civilization, one of the most fascinating cultures of pre-Colombian America.
Take in this millennia-old atmosphere at the lobby bar, a recreation of the legendary pyramid of Chichén Itzá. Soak in one of the hotel's 9 pools, including a slow river that will make you feel like you're floating through the Mexican jungle. Or make the most of each day with Iberostar's new idea, Iberostar Aliveness. It will give you a chance to rediscover yourself, your surroundings, and nature by offering a variety of activities, special facilities, healthy cuisine, and the SPA Sensations.
Hotels in Puerto Plata, Dominican Republic
Iberostar Costa Dorada (Puerto Plata, Dominican Republic)
There's more to Puerto Plata than just stunning beaches. Did you know it is also home to a colonial city and 16th-century fort built to defend its inhabitants from Caribbean buccaneers?
At Iberostar Costa Dorada, you'll see why the pirates had their sights on this incredible part of the world. The hotel enjoys a lush natural setting that sits directly on an award-winning beach and is only 10 minutes away from the city center. Enjoy the hotel's wide array of sports facilities, including three outdoor pools, a fitness room, tennis courts, and archery targets. Take advantage of the special discounts offered exclusively to our long-stay guests, and treat yourself to sessions in the hydro-massage pool or sauna at the new SPA Sensations, and try the best cuisine at the three à la carte restaurants.
All Long-Stay Packages (including air portion) are available for Saturday departures from Toronto in January (02, 09, 16, 23, 30), for stays of 21, 28, 35, 42, 49 and 56 nights. Land Only options are also available for stays between January 1st. and March 31st.)
Our Long-Stay Experiences are available to book via Travel Agencies with access to Sirev (REVNET for stays longer than 28 days), and Galileo Vacations, or by reaching out directly to us by calling The Special Travel Toll-Free number 1-877-775-2425 (travel agents only), or emailing at info@thespecialtravel.ca